Examples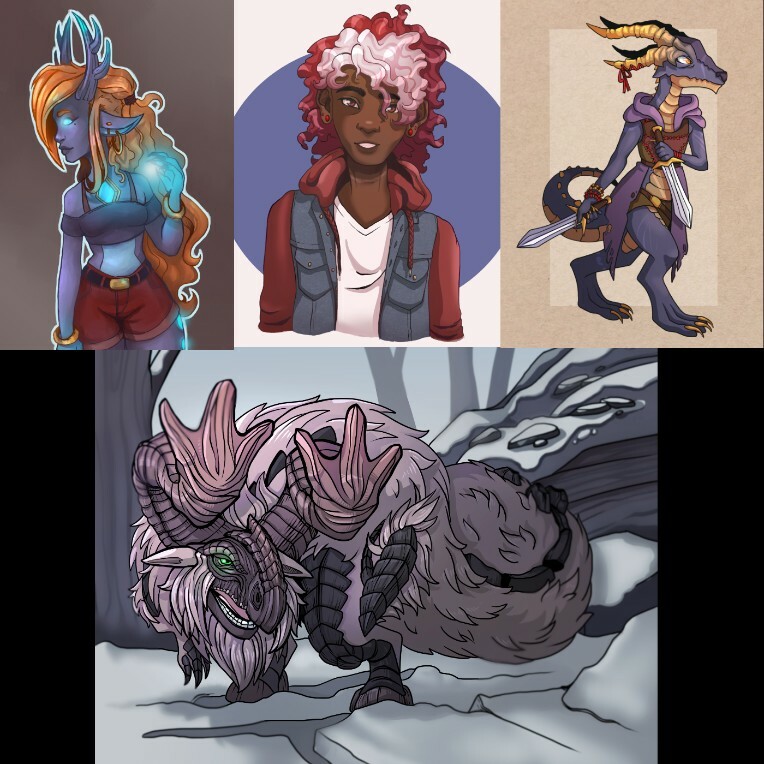 Prices
Characters
Bust/chibi - $30
Half Body - $60
Full Body - $75
Other Stuff
Monsters/creatures - $60
Backgrounds - $30 (on top of the price for the character)
Detailed props - $5 per prop
Tiny animal friendos - $10 per friendo
All prices are base prices and may go up based on complexity!
All commissions include full color and a simple background (a flat fill, gradient, or a shape behind the character)
I'm cool with payment plans and can work out a deal of some sort for multiple commissions too!
Will do
any gender
monsters/creatures
furries
backgrounds
OCs/FCs/DnD characters
NSFW
Won't do
mechs
robots
some nsfw content (just ask!)
If it's not on my list, just ask!